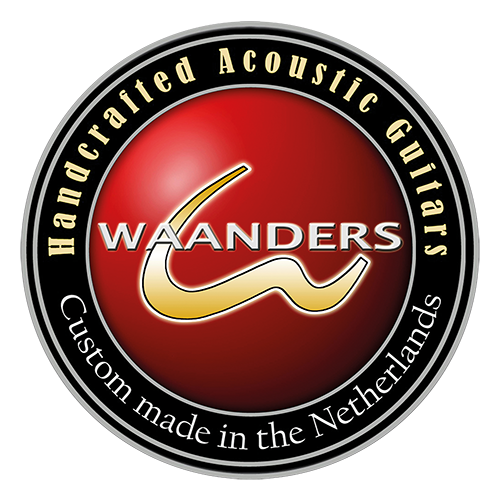 Every guitar is unique and made one by one in my workshop in Daarlerveen, the Netherlands.
This  is a collaboration between the customer and the luthier from the beginning to the delivery
of the guitar once it is finished.
You can visit me and see me in person in my shop,  but of course we can also correspond by email.
To secure your place on the waiting list, I ask for a € 500,- prepayment. Please note that this prepayment
is to cover initial expenses such as materials for your guitar and is non-refundable.
The remaining balance is due before delivery of the guitar.
My guitars are made directly for the client and most of the orders are placed directly through me,
but from time to time I will have available guitars in stock and through my dealer:
The Fellowship of Acoustics :   https://www.tfoa.eu/nl
---
WARRANTY:
The warranty for my guitars is valid throughout a period of 5 years. (and as long as I am active
as a luthier) This warranty only applies to the first owner and can be used for damages caused by
defects or caused by wrongful workmanship, but it excludes all damages caused by wrongful use of
the instrument (bumps, heat, cold, humidity, dryness, hits,…).
---
HUMIDITY:
My workshop's relative humidity is between 40-50 % during the building process.
It is of great importance that the humidity is controlled even after the guitar is delivered!
---
PRICING:
All models start at a base price of € 4.200,- Incl. VAT  (Exept for Grand Fingerstyle, see specs)
Standard Features:
TOP: European spruce, Engelmann spruce, Caucasion spruce, Sitka spruce, Cedar
OPTIONS: Pahler Alpine spruce, Italian spruce , Adirondack, Sinker Redwood: + € 100,-
BACK/SIDES: East Indian Rosewood, Walnut, Black Limba, Koa, Cypress, Madagascar rosewood, Macassar Ebony, Pao Ferro, Maple, Mahoghany, etc.
ROSETTE: a solid wood rosette bordered in Ebony or B/W/B purfling
BRIDGE: Rosewood or Ebony
BRIDGE PINS: Rosewood, Ebony or Bone
BINDING: Rosewood, Ebony, Maple or matching wood to back & sides with B/W/B purfling
END GRAFT: The same colour as the binding
TOP BRACES:  Spruce, matching with the top
BACK BRACES: European spruce
NECK: Mahogany . Maple or Rosewood on request
HEADSTOCK: Solid with round edges
SADDLE: Compensated bone
NUT: Bone
NUT WIDTH: Custom
FRETBOARD: Ebony ( on request rosewood or other hardwoods )
TRUSS ROD: Double action hotrod
TUNERS: Gotoh 510 (Steel String), for nylon guitars on request
FINISH: Choice of Satin or High Gloss Finish (High Gloss + € 200,-)
HARDSHELL CASE
---
Wood upgrades and optional features are priced as follows:
TONEWOOD: Standard
Indian Rosewood
Flamed Maple
Claro Walnut
Black Limba
Mahoghany
Ziricote: + € 300,-
Macassar Ebony: + € 500,-
Flamed Koa: + € 800
Madagascar rosewood: + € 300,-
Other: on request.
CUTAWAY:
Venetian Cutaway: + € 250,-
Florentine Cutaway: + € 250,-
BEVELS:
Armrest Comfort bevel: € 500,-
Armrest Comfort bevel with soundholes: € 700,-
Chest Bevel: € 500,-
ROSETTE:
Wood core with Purfling: Standard
Wood core with Abalone ring: Standard
Custom Rosette: Inquire
HEADSTOCK:
Headstock with Wood-Binding: € 150,-
Headstock with Abalone-Binding: € 200,-
Slotted Headstock on steelstrings: € 150,-
FRETBOARD:
Fretboard binding: Standard
Custom Inlay: Inquire
PURFLINGS:
Wood Purfling: Standard
Abalone-Purfling Zipflex (Top): + € 300,-
Abalone-Purfling Zipflex (Top, Sides, Back): + € 1000,-
SPECIAL OPTIONS:
Abalone Purfling on Soundboard around the Fingerboard: + € 250,-
Headstock Veneer on the Headstock-Back: + € 50,-
Custom backstrip: Inquire
Custom inlays: Inquire
5 piece neck: + €250,-
FINISH:
Satin finish: Standard
High gloss: + € 200,-